Iris2 3D Client - for Ultima Online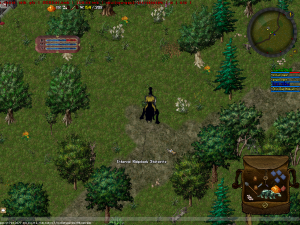 Iris 2.0 is a highly customizable cross-platform open-source 2D/3D client for playing the MMORPG "Ultima Online" (tm) on Freeshards. Iris2 uses the Ogre3D engine and Lugre, a middleware to use the Lua scripting language.
Iris2 has reached a playable state, but development continues.
Specs:
Windows (binaries)
Linux (source)
MacOSX (source)
References
[
edit
]
External links
[
edit
]