SABRE
SABRE



SABRE 0.2.4b

Genre
Flight Simulation
Latest release
0.2.4b
Release date
1999
Developers
Dan Hammer, Antti Barck,
the xpm file in Debian contributed by Robert Cleaver Ancell
Code license
GPL
Contribute
SABRE is a free game. This means that the source code is available to be studied, modified, and distributed. Most projects look for help with testing, documentation, graphics, etc., as well.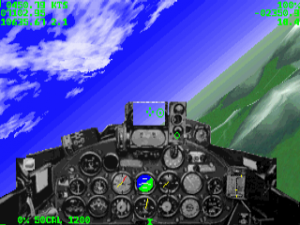 SABRE is a fighter plane simulator for X11 or svgalib, which takes place in the Korean war.[1] The latest version of the game is 0.2.4b in 1999.
References
[
edit
]
External links
[
edit
]