Super Bombinhas
Super Bombinhas is a 2D platformer with pixel art graphics. It is mainly inspired by the old Super Mario games, like Super Mario World.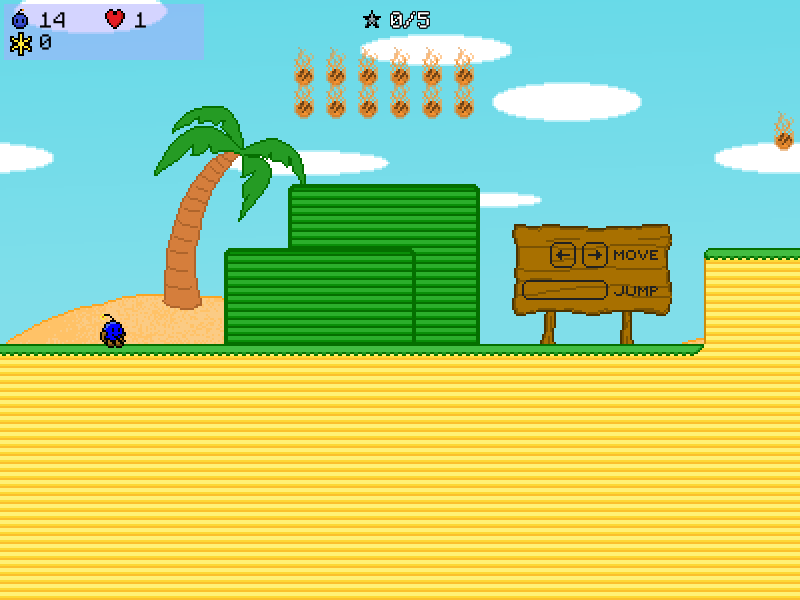 It includes 7 worlds in the main quest, each of them with 5 levels and a boss fight at the and. There is also a secret world with a single level that can be unlocked by collecting some collectibles and finding a secret entrance in one of the main levels.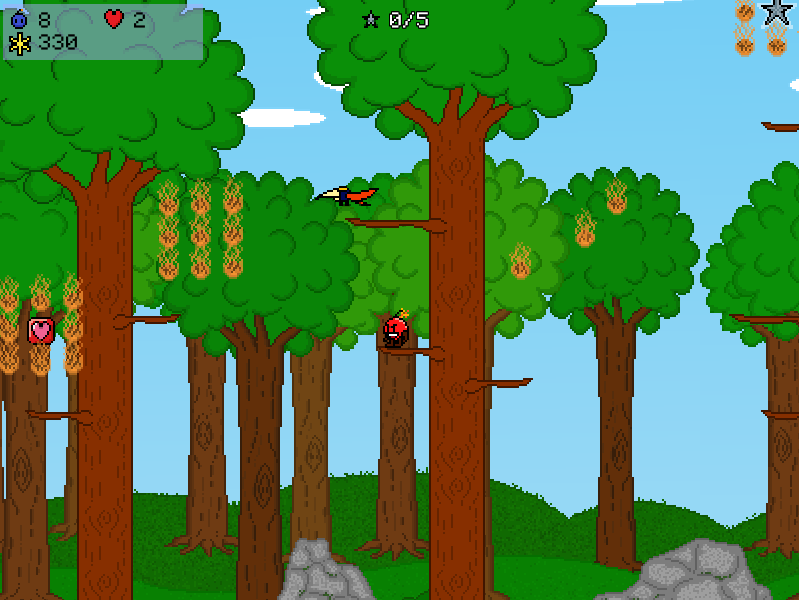 There are many enemy types and many objects that the player can interact with. Also, there are 5 playable characters, which are unlocked throughout the story. These characters each have their own stats and/or abilities.
References
[
edit
]